Sustainable Food Programs
CSA and Farm Share Opportunities at Penn
Interested in eating locally and sustainably? Penn Students, Staff and Faculty can participate in a variety of Farm Share and Community-Supported Agriculture programs that deliver straight to campus, or to your door.
About CSA and Farm Share Programs
Community Supported Agriculture (CSA) has become a popular way for consumers to buy local, seasonal, sustainable food directly from a farmer. A farmer offers a certain number of "shares" to the public. Typically the share consists of a box of vegetables, but other farm products may be included. Interested consumers purchase a share (aka a "membership" or a "subscription") and in return receive a box (bag, basket) of seasonal produce weekly or biweekly throughout the farming season. Over the last few years, farmers have begun to introduce variations. One increasingly common CSA Model is the "mix and match," or "market-style" CSA. Rather than making up a standard box of vegetables for every member each week, members load their own boxes with some degree of personal choice. The multi-farm Farm Share is another type of model, in which a distributor supplies boxes of produce sourced from multiple farms throughout a local region to its members. You can read more about individual models by following the links listed below:
CSA and Farm Share opportunities from our partners
Red Earth Farm CSA
Red Earth Farm is a  family-owned and
 operated farm nestled in the Lehigh Valley countryside in Kempton, PA. Since 2006, they've offered the one-of-a-kind "choice CSA," which promises delivery of fresh vegetables which you select from the farm (through a convenient online ordering system) to pickup locations throughout southeastern Pennsylvania. They offer full and partial shares, as well as partner products, like eggs, yogurt, cheese, and fruit from neighboring farms that are delivered on a weekly basis.
Campus Delivery Location: Penn Women's Center. 
Common Market Farm Share
The Common Market is a mission-driven distributor of sustainable farm foods. They offer Farm Share deliveries to workplaces, community centers and places of worship. Common Market sources directly from small farms that practice sustainable growing methods in PA, NJ, DE and MD. Each share, delivered bi-weekly, contains 6-8 varieties of fruits and vegetables and one dozen certified humane eggs. You can also choose to add on fresh bread, artisan cheese, locally made yogurt, and antibiotic-free poultry.
Campus Delivery Location: 3101 Walnut Street (Left Bank) and Van Pelt Library
Sorbello Farms CSA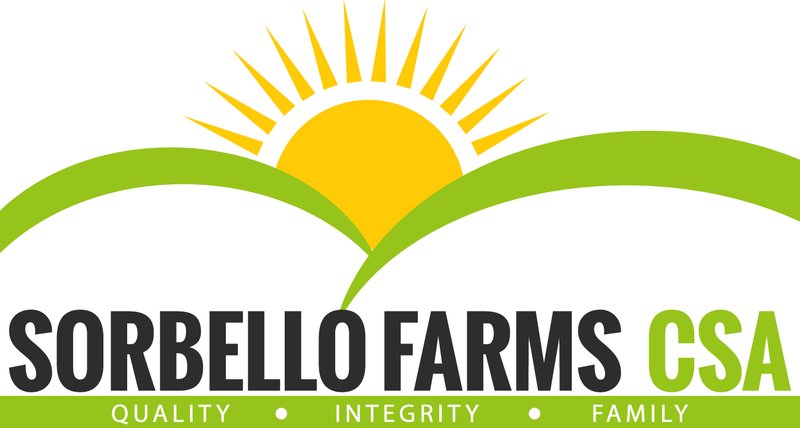 Founded in the 1930's, Sorbello Farms is in it's 3rd generation of family farmers.  Located in Swedesboro, New Jersey, Sorbello Farms has grown to a 1,000 acre operation and is regarded as one of the top vegetable farms in the state. Sorbello Farms offers South Jersey's only year round fruit & vegetable CSA with the convenience of weekly doorstep delivery.  A yearly $25 membership fee secures your spot to purchase from their farm. They utilize a "pay as you go" purchase model so you only order a box when you want it.  
Delivery Location: your personal address. A on-campus delivery site might be set up based on future interest.
Greensgrow Farms CSA
Greensgrow Farms CSA includes a diverse selection of fruits, vegetables, and dairy or vegan protein options. They offer add on share options like coffee and cheese. This gives Greensgrow members a breadth of foods that our region has to offer, bringing together the best of urban and rural: a neighborhood farm, food fresh from the country, and Philadelphia's own unique epicurean traditions, including the occasional locally prepared food such as preserves or bread.
Pick Up Location: Innovation Plaza, next to International House on 3700 Chestnut Street