Our History
Penn's vision for a sustainable future stretches far into the past. Penn has long championed a clear vision for environmental stewardship and social responsibility. Our commitment to sustainability can be traced back to key milestones, such as having the first Ivy League President sign the American College and University Presidents Climate Commitment (ACUPCC) in 2007 and developing our first climate action plan in 2009.
This dedication follows through to today. We continue to forge new paths by actively engaging with other universities and institutions, fostering collaborations that amplify our collective impact. As we move forward, our goals remain clear and transparent, guided by the CSAP.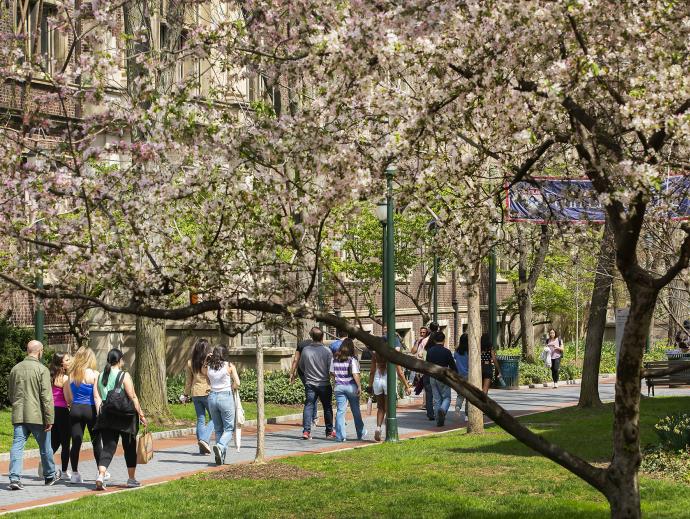 The Penn Green Campus Partnership
The Penn Green Campus Partnership was an umbrella organization established in 2007 with a clear mission: to promote sustainability planning and policy development at Penn. By coordinating a range of programs and initiatives, the goal was to create a more sustainable campus for all.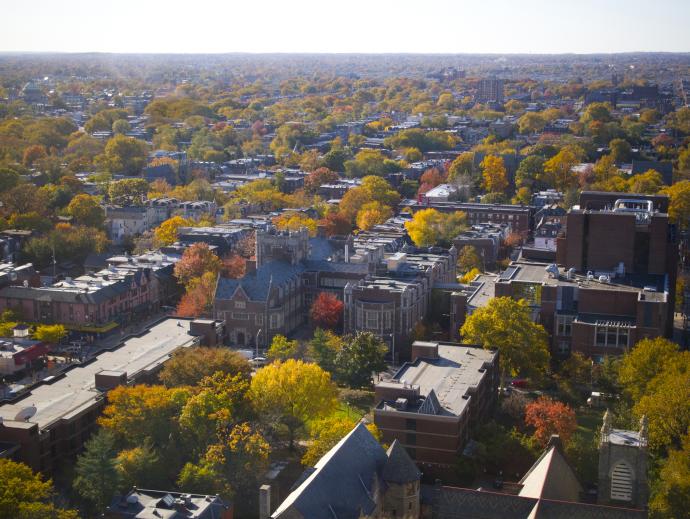 Rebranding to Penn Sustainability
In line with our commitment to continuous improvement, The Penn Green Campus Partnership underwent a thorough assessment of peer university offices and departments dedicated to environmental sustainability. As a result, in late 2017, we became Penn Sustainability. This rebranding allowed us to align with our academic counterparts and reinforce our shared vision for a greener future.
Our Progress
1
First - Penn is the first Ivy League school to sign on, in 2007, to the President's Climate Commitment for carbon neutrality.
3
Climate action plans since 2009 helping mitigate climate impacts.
45

%

Reduction in greenhouse gas emissions since 2009.
Penn's Green Campus Partnership Overview
Dan Garofalo, Penn's first Director of Sustainability, describes the University's overall environmental sustainability planning in this Fall 2013 video.
Message from Dr. Amy Gutmann
"Penn is proud to be an environmental leader among American colleges and universities. Our new Climate Action Plan outlines the next bold steps we will take to further reduce our carbon footprint, including strategies to promote recycling, increase energy efficiency and apply innovative design and construction methods. The health of our planet depends on our actions, and Penn is committed to leading higher education's green revolution into the future."