Campus Initiatives
Walk the grounds to see  Penn's Climate & Sustainability Action Plan (CSAP) in action. Sustainability is embedded into nearly every facet of our campus. It weaves seamlessly through the built environment to the natural environment, what we purchase, the food we eat, and how we engage with our wider community. 
A natural haven in the heart of West Philadelphia, the Penn campus is a welcome, organic respite. As a level-2 certified arboretum with a third of the campus designated as green space, Penn's landscape brings biodiverse benefits to an urban environment. Penn's Campus Initiatives' reduce our ecological footprint while prioritizing health and resiliency.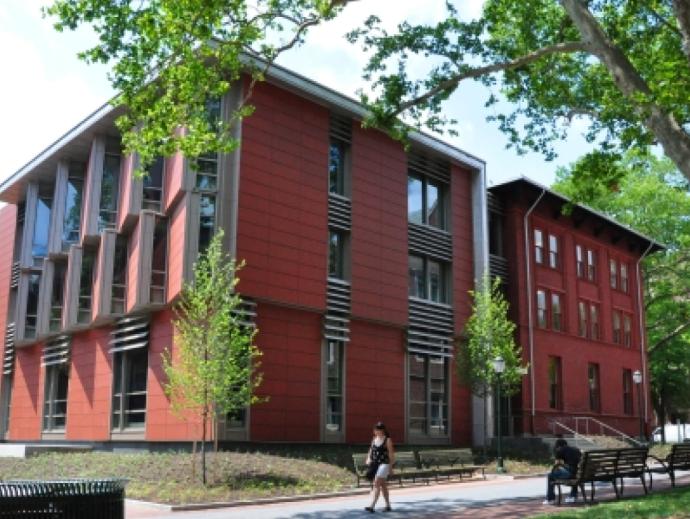 Built Environment
To transform our nearly 300-year-old campus into a sustainable community, we focus on proactive, optimized building operations and the adaptive reuse of existing buildings, all with cutting-edge new construction. With a focus on enhancing green space, upgrading utility systems, and charting a forward-thinking strategy, we're creating a campus that's as beautiful as it is sustainable.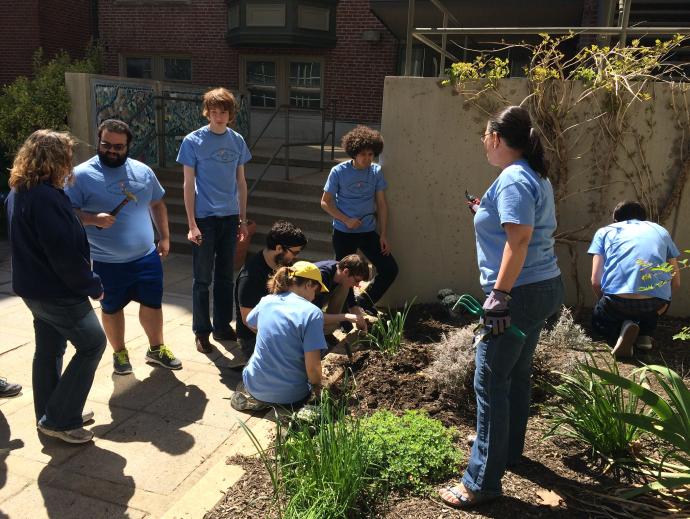 Civic Engagement
The catalysts for positive impact, Penn's community sparks change that reverberates locally and globally. Through partnerships and collaborations, we are empowering communities and creating a more equitable and sustainable world.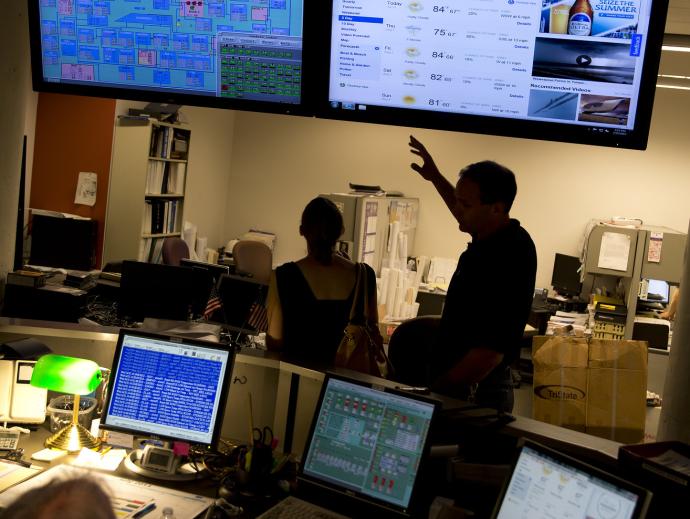 Climate & Energy
Penn's Climate & Energy Initiatives fuel a carbon-neutral future. By leveraging our academic expertise, research capabilities, and operational practices, we are not only reducing our own carbon footprint but also shaping a broader discourse on sustainability. With audacious goals and tangible actions, we're combating climate change and securing a sustainable tomorrow.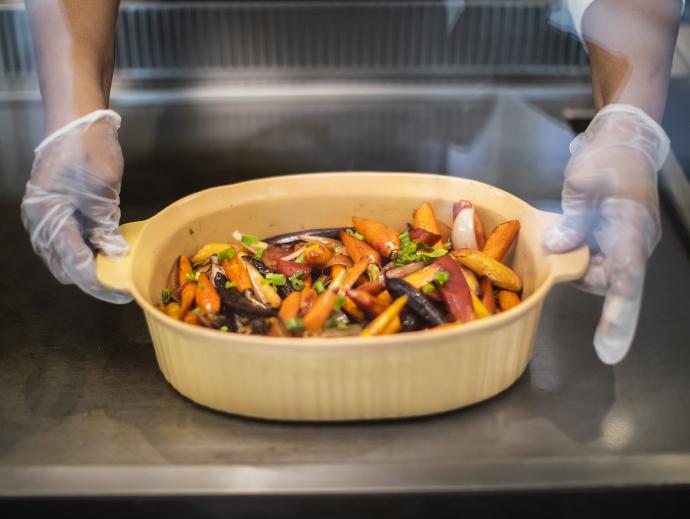 Food
A responsible and nourishing food system on campus paves the way for a sustainable future. From respecting farmers, workers, and animals to replenishing our natural resources, we're sowing seeds that will flourish into the future.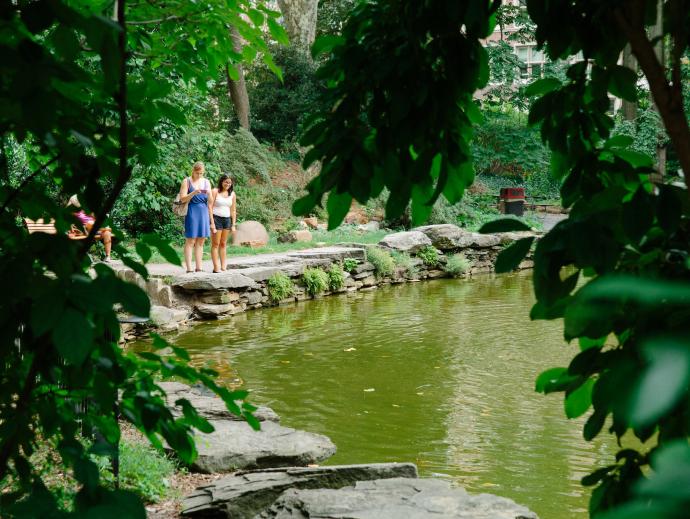 Natural Environment
Penn Natural Environment Initiatives ensure harmony between the urban environment we're situated in and the natural landscape we have nurtured. Our trees, soils, and wildlife contribute to and interact with an environment that does not end at the campus borders.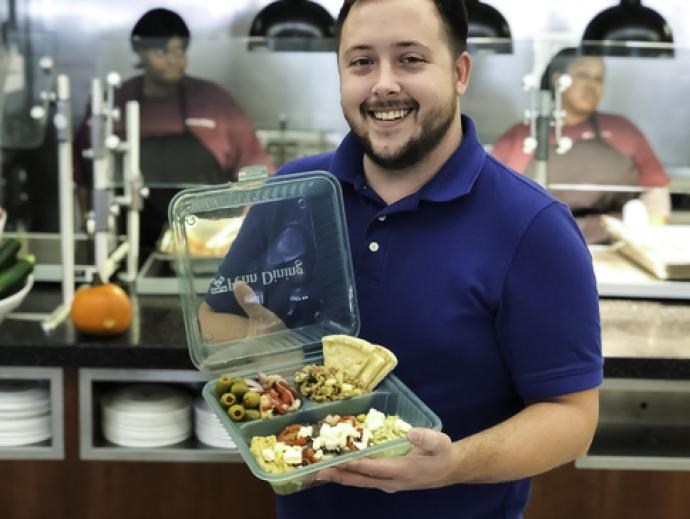 Procurement
All of Penn's purchasing decisions have an impact. Sustainable procurement acts as a framework for responsible, conscious purchasing. By identifying impact areas and making conscious choices, we're building an environmentally and socially resilient campus, one sustainable decision at a time.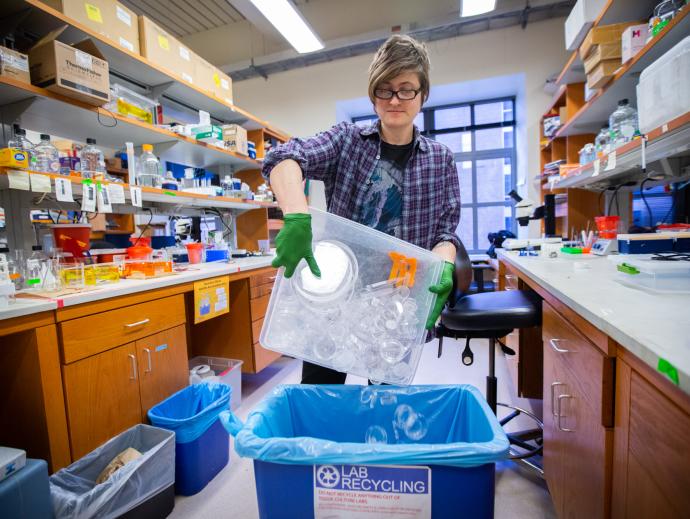 Recycling & Waste
Penn's Recycling & Waste Initiatives are aligned with global trends and innovating at a local scale. From embracing circular economy principles to championing specialty recycling and compost programs, we're shaping a zero-waste future.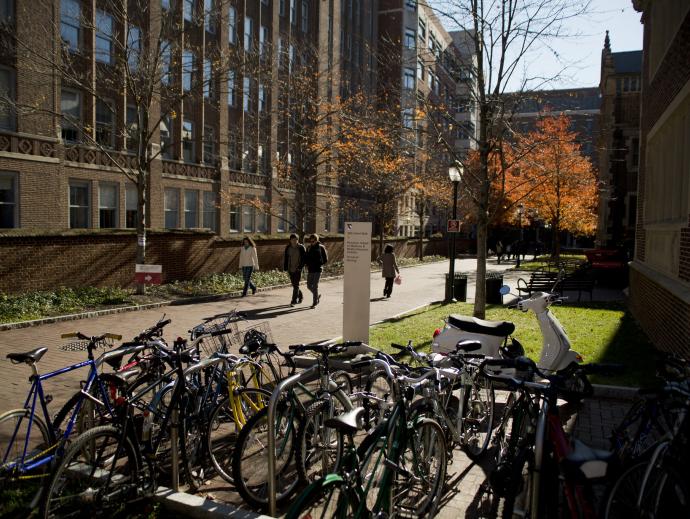 Transportation
Paving the way for commuters, Penn's Transportation Initiatives create sustainable access to the campus. From transit options to cycling and walking infrastructure, we're powering commuters with eco-friendly choices and resources.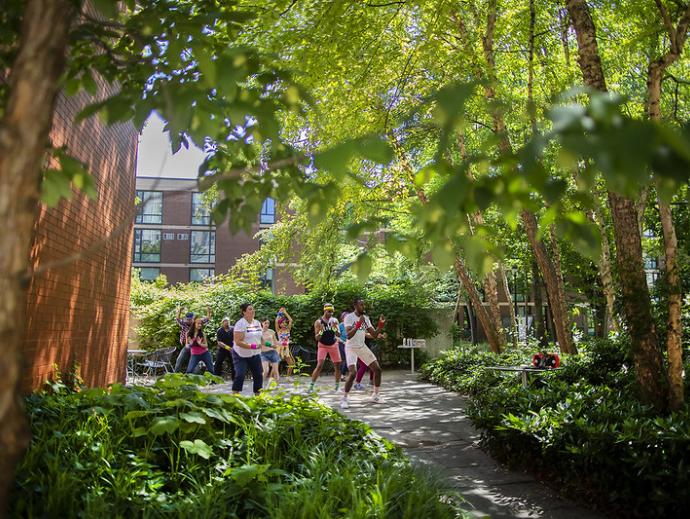 Wellness
Penn seeks to foster a campus experience that embraces holistic well-being by integrating science, theory, and practice. Penn's Wellness Initiatives recognize the personal and environmental intersections of wellness.  
Our Progress
17
Years of work at Penn culminating in significant advancements in sustainability.
45

%

Reduction in overall campus emissions since our 2009 baseline year, significantly reducing our environmental footprint.
$
200
In millions, Century Bond funds earmarked for projects that combine deep energy retrofits, deferred maintenance, and sustainability.