Join the movement and shape the future of Penn Sustainability. Across campus, students, faculty, and staff are acting as catalysts for change. Through transformative actions, we can fight climate change and advance a healthy, equitable environment both on the campus and beyond. 
Opportunities
Your role is calling you. Explore Penn Sustainability opportunities both on and off campus.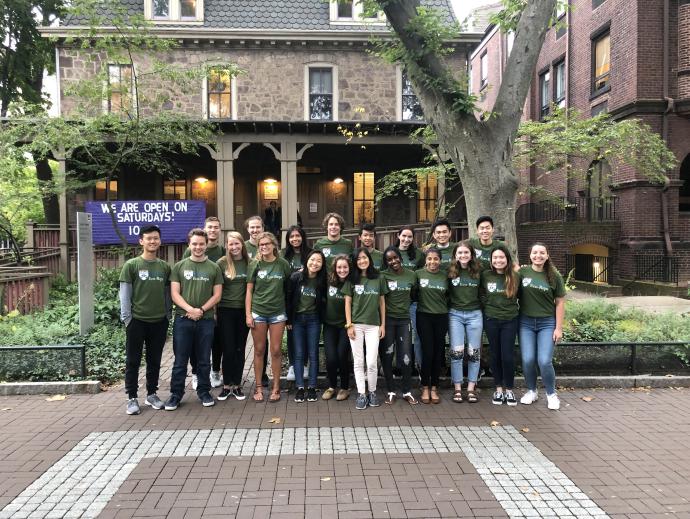 Student Eco-Reps
Calling all Penn undergraduates interested in advancing campus sustainability. This program is for you! Student Eco-Reps is a sustainability leadership program where students work with experts to lead hands-on solution-oriented projects. 
"During pre-orientation, I took part in PennGreen. We went on camping trips, visited sustainable businesses in Philadelphia, and met with professors and people from the Penn Sustainability Office. It was a great experience, and I am now a leader for the Eco-Reps group."