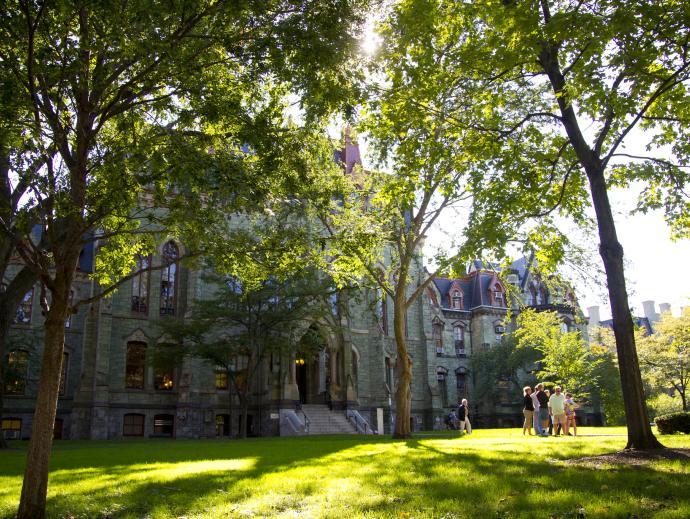 The 30x30 Challenge encourages the Penn community to spend 30 minutes in nature for all 30 days of April.
30x30 Nature Challenge
The 30x30 Challenge encourages the Penn community to spend 30 minutes in nature for all 30 days of April.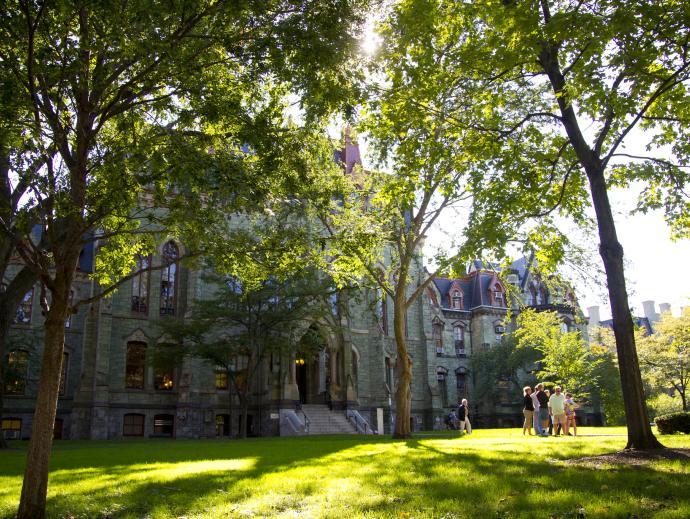 At a Glance
Purpose
Over the last decade, researchers have been documenting what many of us know intuitively - that nature is good for our health and well-being. Regularly spending time outdoors can reduce stress and boost immunity, energy levels, and creativity. 
Activites
Challenge yourself to spend at least 30 minutes outdoors in nature each day for all 30 days of April. Eat your lunch outside, go for a walk, or enjoy a local park! 
Connect
Tag us on Instagram (@pennsustainability), Twitter (@greenpenn), or Facebook (@PennSustainability) and use the hashtags #Penn30x30Challenge and #NatureRxPenn in your post to share your pictures of spending time outside. 
Get Involved
Check back in March for the link to register for the challenge here and sign up for our newsletter to stay informed of any updates.
Related Initiatives
Civic Engagement
Natural Environment
Wellness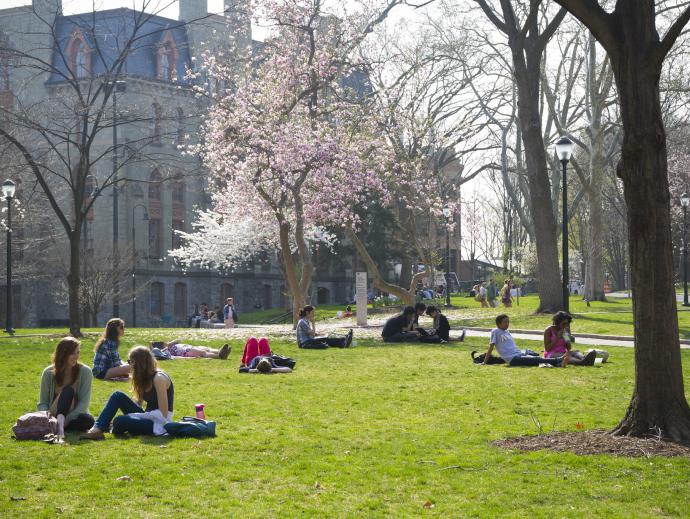 Students | Staff | Faculty
Nature RX
Visit the NatureRx site to find green spaces across Penn's campus.  
Frequently Asked Questions
Nature isn't a destination—it's literally in your backyard. Use Nature Rx to find locations both on and around Penn's campus where you can benefit from spending time in nature!  
Good question! It's simple: time in nature is about getting outside and taking time to notice and connect with the non-human life around you. 
Eat your lunch outside.
Go for an outdoor walk or run.
Sit and draw what you see in a park.  
Invite a friend along!  
Take pictures of every bird you see.
Of course! The Challenge isn't about being perfect. We want to encourage the Penn community to get outside and enjoy nature more often. Little by little, you can cultivate the nature habit. 
Yes! In order to earn 750 points through Be In the Know:
Sign up for the 30x30 Outdoor Challenge on the Virgin Pulse platform.
Select "Yes" on the daily check-in on Virgin Pulse for 21 out of the 30 days in April.
Meet all required deadlines for registration and tracking.