Penn West Philadelphia Campus Designated an Arboretum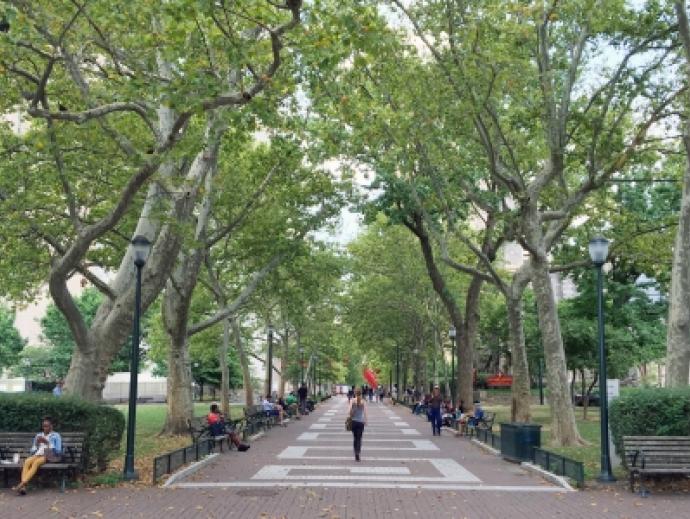 University of Pennsylvania West Philadelphia Campus Accredited as an Arboretum
Penn West Philadelphia Campus Designated an Arboretum
University of Pennsylvania West Philadelphia Campus Accredited as an Arboretum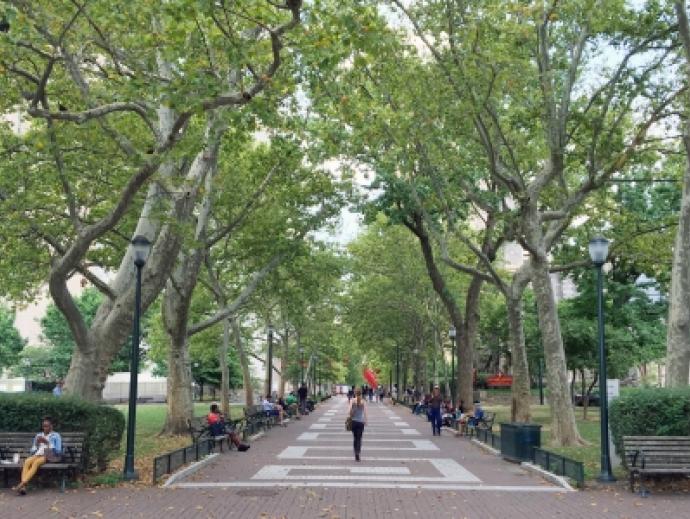 PHILADELPHIA, Pa (April 6, 2017) – The University of Pennsylvania campus in West Philadelphia is now officially recognized as an arboretum, the University's Division of Facilities and Real Estate Services (FRES) announced today. Penn's urban campus has achieved particular standards of professional practices deemed important for arboreta and botanic gardens, and therefore has been awarded a Level I Accreditation by The ArbNet Arboretum Accreditation Program.
Penn's nearly 300 acres in West Philadelphia are the primary home of the University, populated by more than 21,000 graduate and undergraduate students and 17,000 faculty and staff.  The newly accredited Arboretum at the University of Pennsylvania encompasses the entire campus, and is now one of Penn's two arboretums; the Morris Arboretum of the University of Pennsylvania is the official Arboretum of the Commonwealth of Pennsylvania, and is located in Chestnut Hill, a mature suburban community about 15 miles from Penn's main West Philadelphia campus.  The Morris Arboretum and Penn have a robust partnership promoting shared research, outreach and education programs highlighting the importance of trees.
The Arboretum at the University of Pennsylvania curates and manages a diverse collection of trees, focused on preserving and sustaining the urban forest for the well-being of the community, environmental benefits, research and educational opportunities.  Penn's campus is an urban forest with more than 6,500 trees in its collection, over 240 species of trees and shrubs, ten specialty gardens and five urban parks.  
"Our campus' landscape character, and the design and management skills necessary to sustain it, has been recognized in this prestigious designation as an arboretum," said David Hollenberg, University Architect. "Penn has dedicated resources and coordinated the care of a comprehensive tree management program over the course of many years, resulting in the Arbor Day Foundation's Tree Campus USA designation since 2009 and, now, the formal recognition as an accredited ArbNet Arboretum."
Penn Plant Explorer, an interactive website linked to Penn's comprehensive tree inventory, allows users to map and interpret Penn's entire collection of trees from the donor sponsored Class Tree tour, significant trees, interesting and unique trees to seasonal interest and edible plants.  
About ArbNet
ArbNet is an interactive, collaborative, international community of arboreta. ArbNet facilitates the sharing of knowledge, experience, and other resources to help arboreta meet their institutional goals and works to raise professional standards through the ArbNet Arboretum Accreditation Program. The accreditation program, sponsored and coordinated by The Morton Arboretum in Lisle, Illinois in cooperation with American Public Gardens Association and Botanic Gardens Conservation International, is the only global initiative to officially recognize arboreta based on a set of professional standards. The program offers four levels of accreditation, recognizing arboreta of various degrees of development, capacity and professionalism. Standards include planning, governance, public access, programming and tree science, planting and conservation. More information is available at www.arbnet.org.  
About Facilities & Real Estate Services at the University of Pennsylvania
Facilities and Real Estate Services (FRES) provides the expertise, business process, policies and standards required to plan, design, construct, operate, maintain and renew the physical assets of the University. In addition, the Division is responsible for the strategic planning, management and operation of non-academic University property, and collaborating with the neighborhood to create a safe, diverse and economically vibrant destination. FRES maintains 218 buildings on a campus of 302 acres, excluding the Health System, New Bolton Center and Morris Arboretum. Visit http://www.facilities.upenn.edu/.
###
Photo courtesy of Gabriel Hodge, Bohlin Cywinski Jackson 
Campus Initiative:
Built Environment
Natural Environment